Imagine an entirely new profession aimed at promoting the behavioral health and wellness of children and adolescents. Child behavioral health specialists are bachelor-level professionals who promote the behavioral health and wellness of children and adolescents across identities and abilities, from a variety of family structures and backgrounds, in schools, public health, and other health care settings. They collaborate with a team of practitioners to provide evidence-based universal behavioral health promotion and prevention, and selected intervention services.
Students preparing for a career as a child behavioral health specialist at the Ballmer Institute will receive instruction from leading researchers in the areas of psychology, neuroscience, education, and prevention science and develop their intervention skills while working alongside experienced practitioners.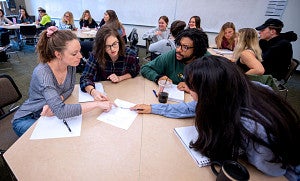 Bachelor's Degree
Under Development
Status Update: Launching in the fall of 2023,* this program will require two-years in-residence at The Ballmer Institute for Children's Behavioral Health at the UO Portland campus. Students will graduate with a bachelor's degree and be ready to enter a critical role in the behavioral health workforce.
More information coming soon. If you have questions, please email us at ballmerinstitute@uoregon.edu
*Pending state approval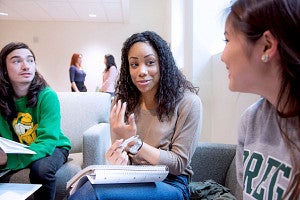 Graduate Certificate Program
Under Development
Status Update: A three-course sequence in children's behavioral health will start fall 2022, with the Graduate Certificate Program formally launching Summer 2023.
More information coming soon. If you have questions, please email us at ballmerinstitute@uoregon.edu