Child Behavioral Health Major
Do you have a passion for supporting children and adolescents? Are you committed to providing equitable services for all youth? Do you believe that promotion and prevention are critical to improving behavioral health and wellness? Are you excited by the opportunity to study and learn in Portland? 
With a degree in child behavioral health, you will be part of the next generation of mental health professionals and ready to enter the workforce with the skills necessary to: 
Identify youth who can benefit from early intervention or referral to mental health services 
Equitably deliver evidence-based prevention and intervention programs that promote the well-being of youth 
Teach youth to identify and regulate emotions, set goals, problem solve, practice mindfulness and other skills to support well-being
Help children and families establish healthy habits for sleep, physical activity, digital media use, and develop supportive relationships
Collaborate with other professionals like teachers, psychologists, and physicians to support health and wellness for youth 
$100M
Endowment for scholarships for Oregon undergraduates
200+
Behavioral Health specialists will graduate annually when fully operational
700+
hours of supervised community-based practice in Portland area K12 schools, health care systems, and other community settings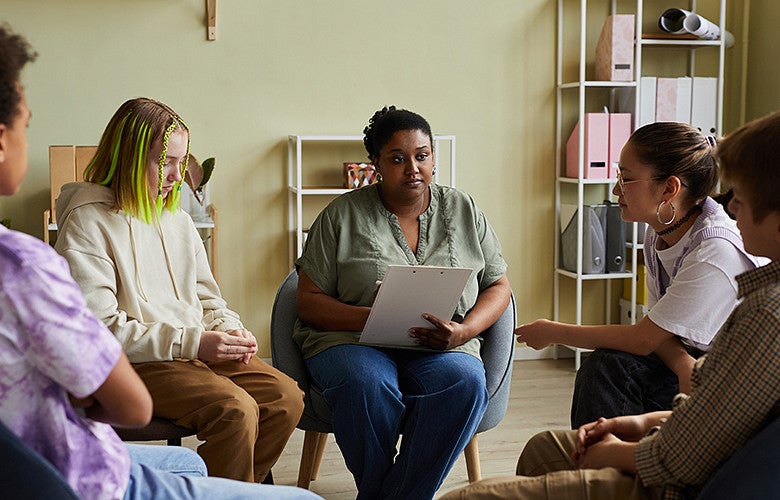 Supervised community-based practice 
Applied training is integral to the degree program. Students will graduate with over 700 hours of supervised community-based practice in Portland area K12 schools, health care systems, and other community settings. Students will develop their skills under the guidance of Ballmer Institute clinical faculty. 
What is a Child Behavioral Health Specialist?
Child behavioral health specialists are new professionals who will positively impact youth now and for generations to come. These professionals will support the behavioral health of children and adolescents across identities and abilities, from a variety of family structures and backgrounds, in K12 schools, public health, and health care settings. Behavioral health encompasses the mental, emotional, and social well-being of individuals. This new role is intended to expand and complement the existing behavioral health workforce (e.g., psychologists, counselors, social workers, etc.) and provide greater access to behavioral health services for youth.
How will child behavioral health specialists complement existing professionals?
They are primarily trained to deliver evidence-based promotion and prevention services to improve the behavioral health and well-being of all youth. This means that much of their time is spent supporting youth and families before behavioral health concerns have been identified or are just emerging. By incorporating universal behavioral health screening and assessment into their practice, child behavioral health specialists can intervene early to improve outcomes.
While vision and hearing screenings are widely adopted in US schools and pediatrician offices, behavioral health screening is often not included. Other countries have already adopted behavioral health screening as a routine practice and the influential US Preventative Services Task Force and other thought leaders and institutions are recommending similar practices for US youth.
How will they expand access?
The shortage of mental health professionals is well-documented. "The United States does not have nearly enough mental health professionals to treat everyone who is suffering. Already, more than 150 million people live in federally designated mental health professional shortage areas. Within a few years, the country will be short between 14,280 and 31,109 psychiatrists, and psychologists, social workers, and others will be overextended as well, experts say."
Most recognized mental health professionals in the US are trained at the master's and doctoral level. We seek to change this. By creating a highly trained bachelor level professional, we can expand access to evidence-based promotion and prevention services by training more professionals in less time and at a lower expense. Although child behavioral health specialists are not a substitute for qualified mental health providers such as psychologists, social workers, and others, we do expect that many child behavioral health specialists will continue their training – which could increase the number of these professionals as well.