Child Behavioral Health Major
Do you have a passion for supporting children and adolescents? Are you interested in a career focused on improving the well-being and mental health of children and adolescents, particularly for youth that have been historically underserved? Would you like to begin building the skills you need to deliver evidence-based interventions for youth as part of your college degree? 
With a degree in child behavioral health, you will be part of the next generation of mental health professionals. You will be ready to enter the workforce following graduation with the skills necessary to:  
Identify youth who can benefit from early intervention or referral to mental health services.  

Teach youth to label and regulate emotions, set goals, problem solve, cope with stress, and develop other skills to support well-being. 

Equitably deliver evidence-based prevention and intervention programs that prevent the onset or progression of youth mental health concerns. 

Collaborate with other professionals like teachers, psychologists, social workers, and physicians to support health and wellness for youth.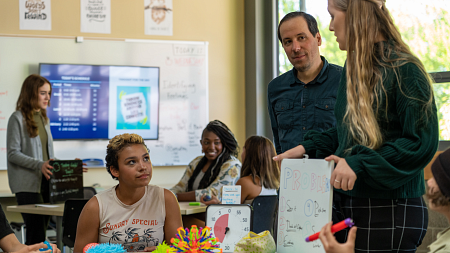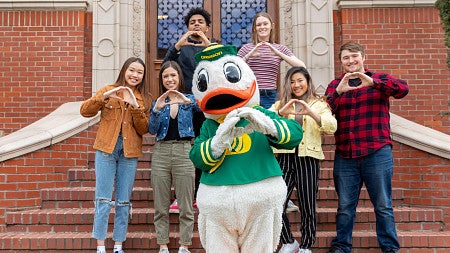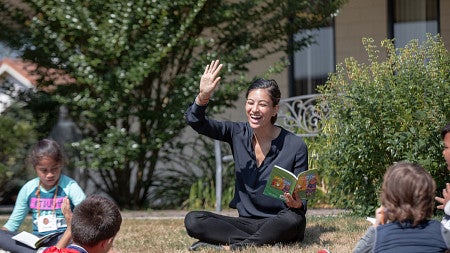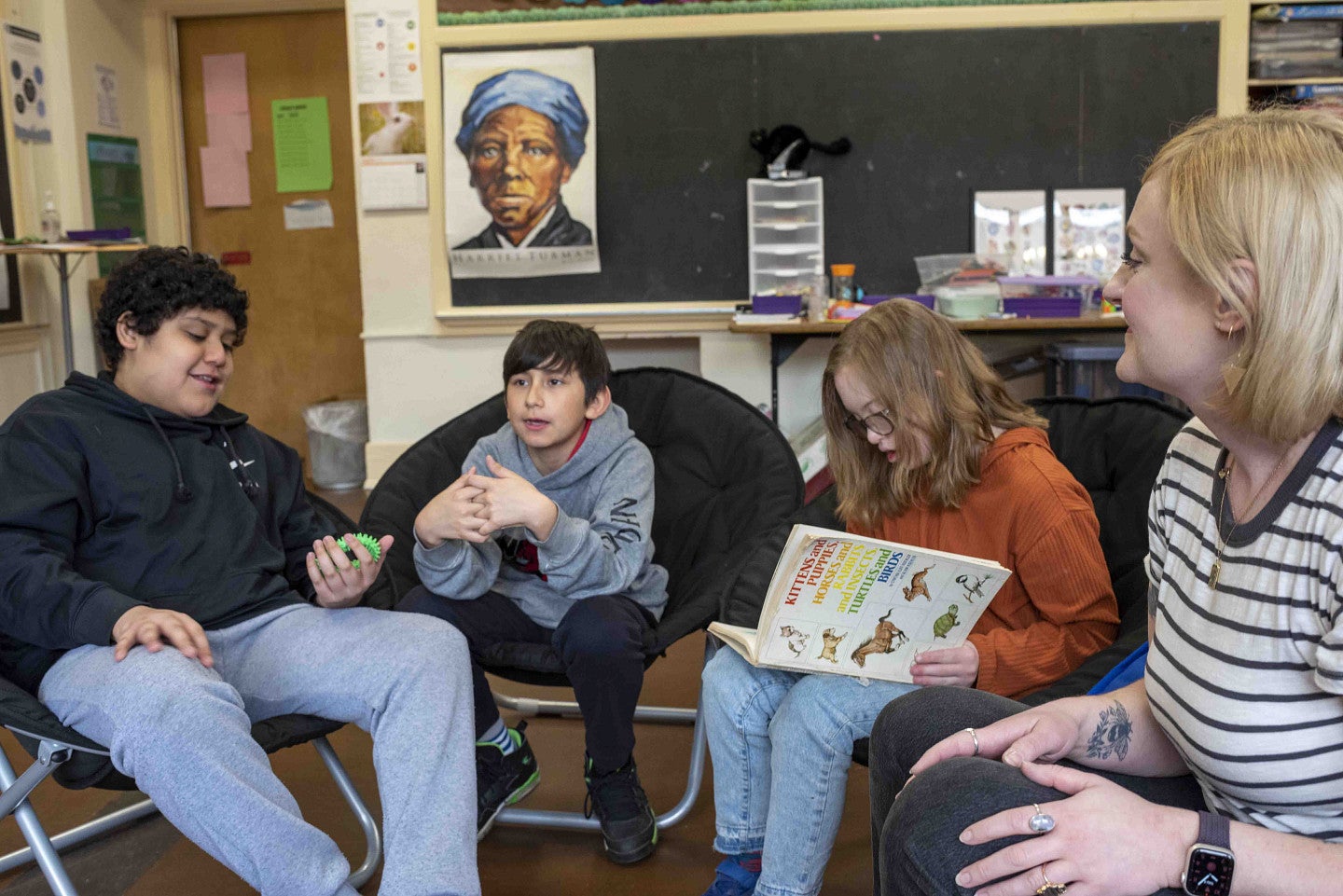 Making an Impact
Our groundbreaking approach to creating a national model for a bachelors-level specialty training program in children's behavioral health has been recognized by the Association for Behavioral and Cognitive Therapies as winner of the 2023 Distinguished Friend to Behavior Therapy Award.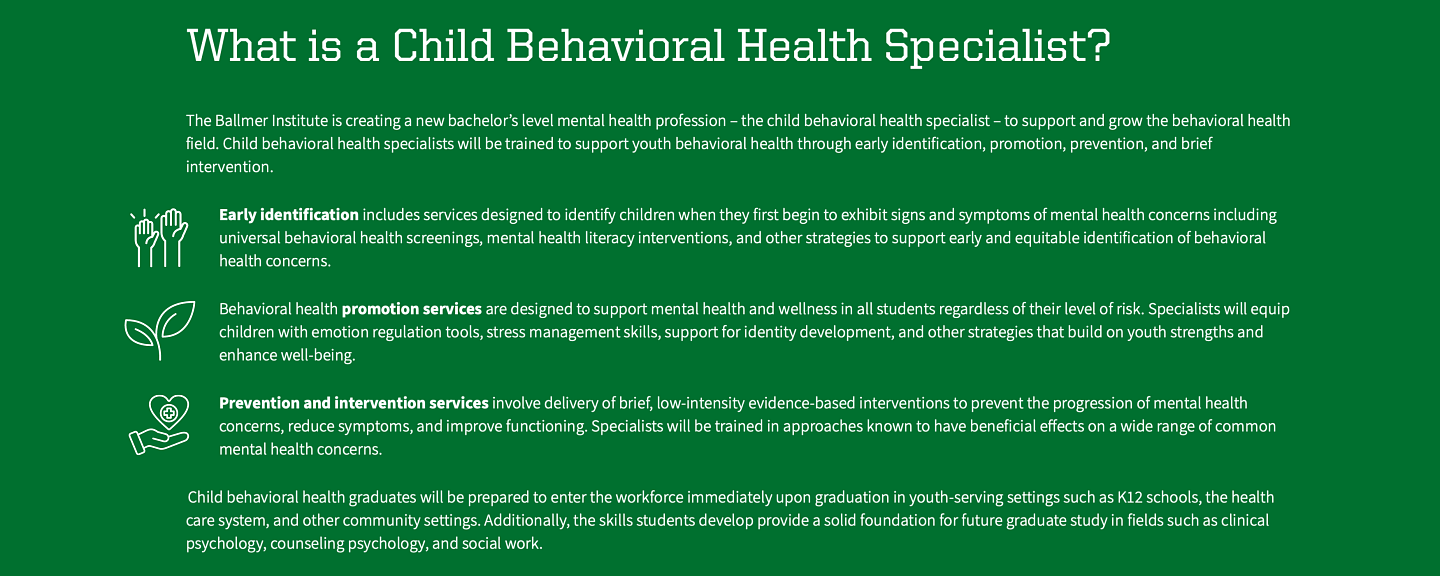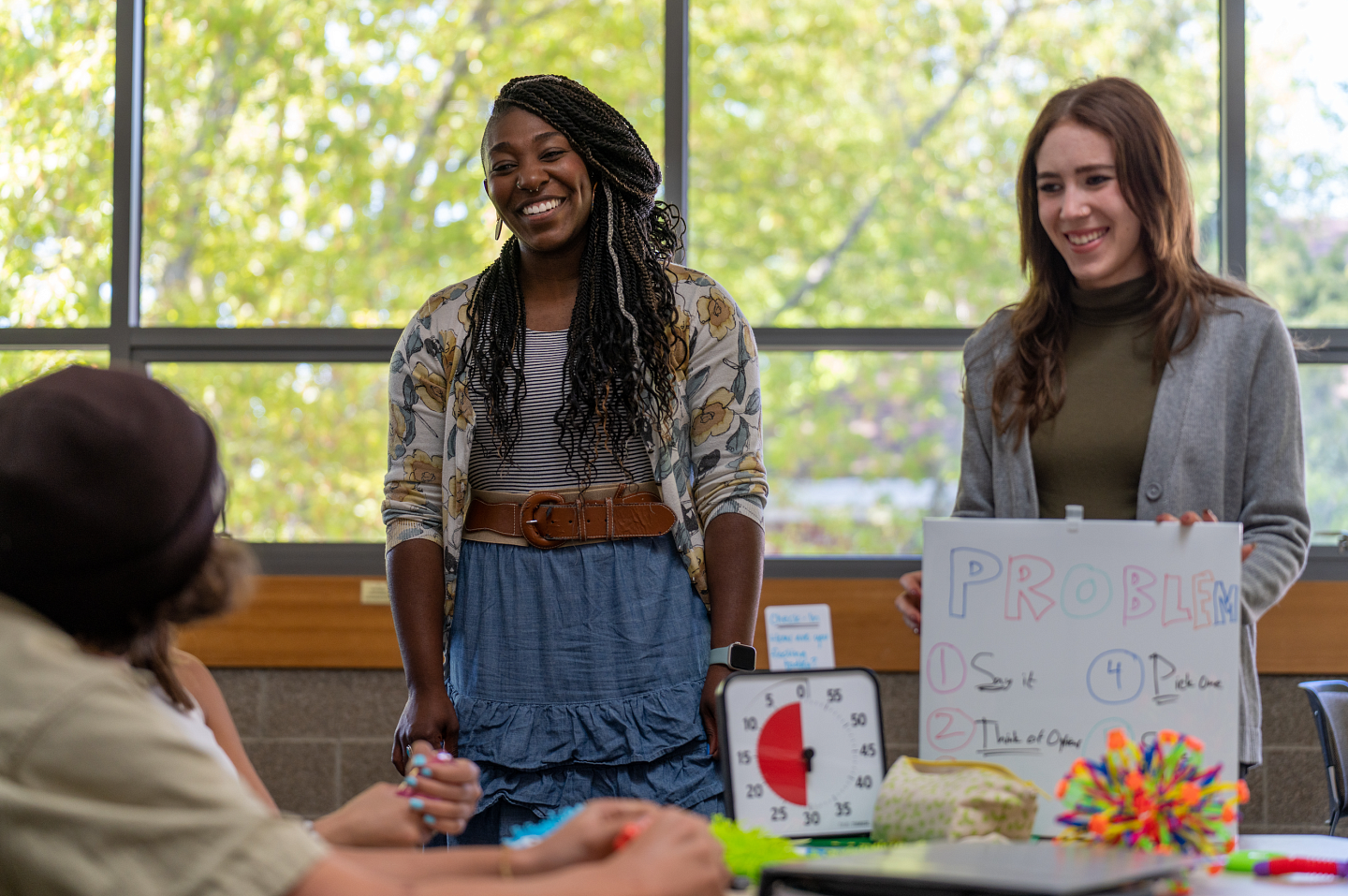 Our Training Model
In building this novel program, training elements typically present only in graduate degree programs have been brought into our undergraduate major. These include: 
Specialized training in applied skills in early identification, promotion, and prevention.  

700 hours of applied practice in community settings, such as schools and the healthcare system, that will be supervised by Ballmer Institute clinical faculty.  

Competency assessments to ensure proficiency in clinical skills.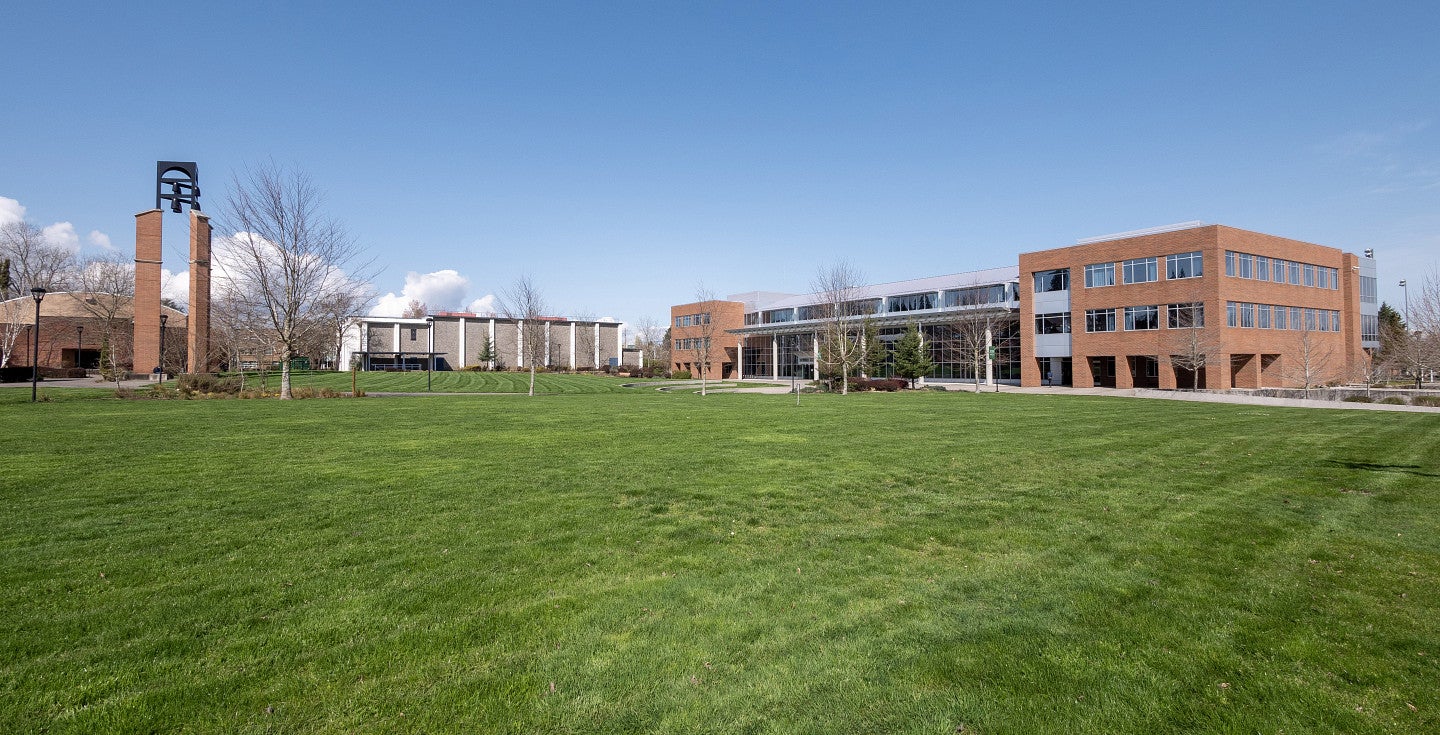 The child behavioral health major is designed as a 2 + 2 program. The first two years focus on the completion of UO's core education and pre-major courses for the child behavioral health major. The final two years involve 90 credit hours of specialized coursework in applied skills in early identification and behavioral health promotion, prevention and intervention along with supervised applied practice in community settings. This design allows students to complete the first two years at any institution before beginning specialized training at the Ballmer Institute on UO Portland's new northeast campus. 
Our close partnerships with Portland Public Schools and Parkrose School District will provide opportunities for you to learn, practice, and develop your clinical skills.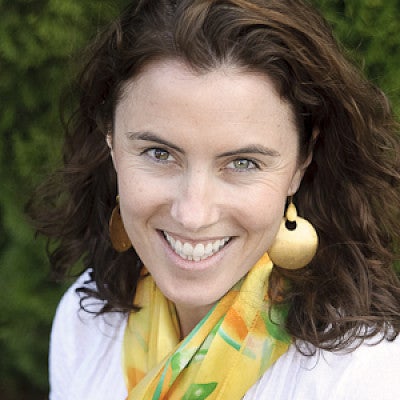 Hear from our Faculty
"Before I started my bachelor's degree in psychology I already knew I wanted to train and work directly with children and families with the goal of promoting the mental health of all family members. To achieve that, I needed a post graduate degree so I eventually earned a PhD in child clinical psychology. However, I recognize the post graduate degree requirement can be a substantial barrier to many undergraduate students, for many different reasons, and it can ultimately keep them from fulfilling their career aspirations.
Since becoming a professor I have heard those concerns first hand from hundreds of students, which is one of many reasons I am thrilled to be part of the Ballmer Institute as we develop and launch a Child Behavioral Health undergraduate major at the UO. As the Director of Child Behavioral Health Training, I am working closely with our clinical faculty who will teach and directly supervise our students in promotion, prevention, and brief intervention for youth and families. With our model of training, CBH graduates will be able to directly enter the workforce with skills that can serve youth and families from across identities, abilities, and backgrounds. I am excited to help prepare students for this professional role."
-Maureen Zalewski, Director of Child Behavioral Health Training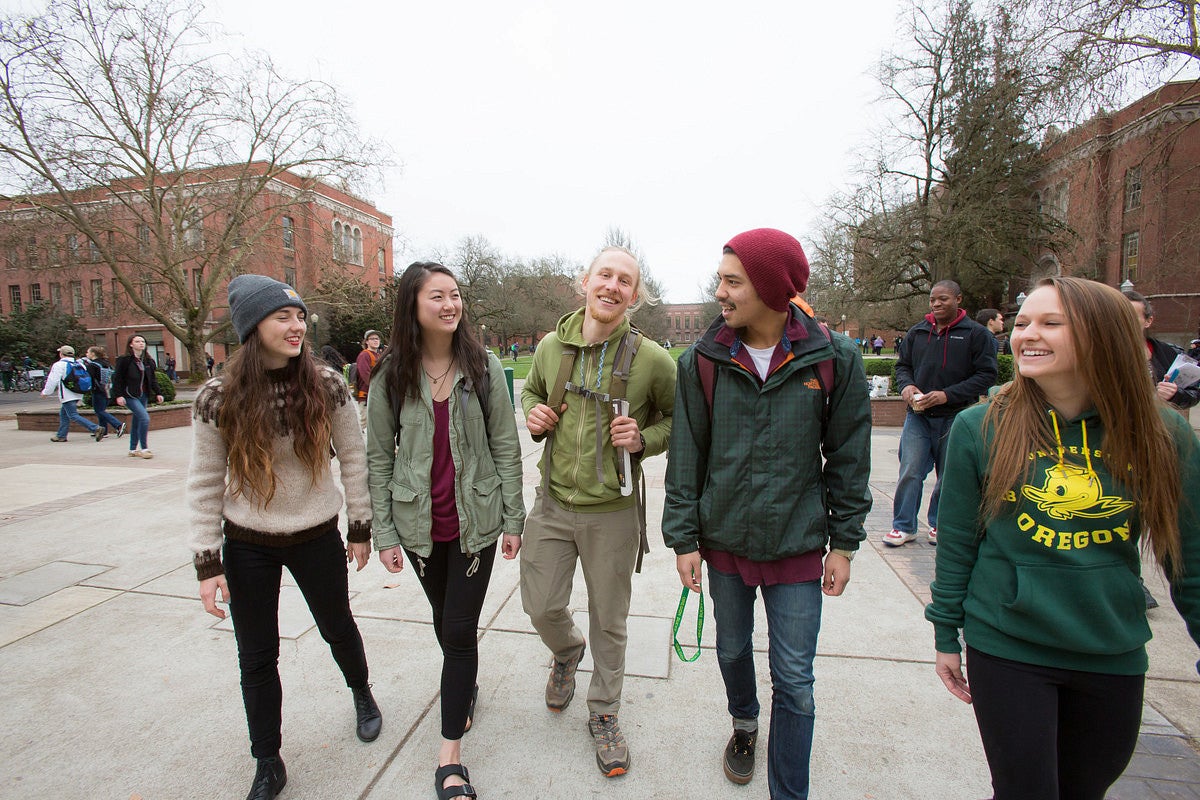 Fund your Future at the Ballmer Institute 
The University of Oregon offers scholarships and other funding opportunities at all stages of students' academic careers.  
In addition to these opportunities, Oregon residents interested in pursuing careers in children's behavioral health are considered for the Ballmer Scholarship. Ballmer Scholars receive 100 percent of their tuition and fees covered through a combination of federal grants, state grants, university grants and scholarships for up to four years of undergraduate study. A limited number of these scholarships are available to incoming students each year. Financial need and academic qualifications are considered in the awarding process, with a preference for students with demonstrated financial need from the Portland metro-area and rural Oregon.