This three course sequence brings together educators from 15 school districts in Oregon and Washington, allowing them to network and connect with individuals in their field all while equipping them with evidence-based practices that have been immediately integrated into their classrooms. The first course on self-regulation launched in fall 2022 and was taught by Atika Khurana and Sara Schmitt.
Faculty Highlights from the First Course - Self-Regulation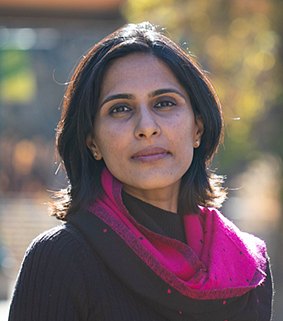 "We know from decades of research that when children are emotionally and behaviorally well regulated, they are better able to pay attention in class, play cooperatively with peers, and have positive relationships with teachers. Not only that, strong childhood self-regulation skills predict positive educational and health outcomes well into adulthood. The self-regulation course provided educators with information about the science of self-regulation development (for instance, how does lack of sleep or chronic stress impact children's self-regulation) and the tools (i.e., evidence-based practices and programs) they could use in their classrooms to promote their students' and their own self-regulation. When teachers themselves model strong self-regulation skills, and give students the opportunities to learn and practice these skills in a safe and trusting classroom environment, they lay the foundation for better school outcomes in the near term and improved health and well-being in the long term."
— Atika Khurana, Associate Professor, Counseling Psychology and Human Services
---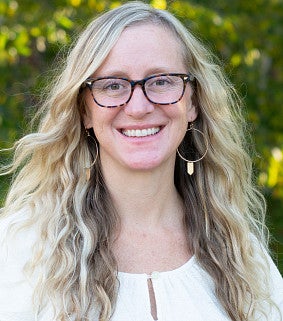 "The first course in the Ballmer Institute graduate-level three course sequence was designed to support educators in helping their students to develop strong self-regulation. Our goal with this class was to equip educators with a toolkit of evidence-based practices that could immediately be integrated into their classrooms. According to a report by the National Center for Education Statistics, more than 80% of US public schools report pandemic-related increases in student behavioral challenges. The need for training K-12 educators how to explicitly and intentionally strengthen self-regulation in their classrooms has come to the fore, and we hope our course can help to address this need."
— Sara Schmitt, Associate Professor, Special Education and Clinical Science
Hear From Our Students
"I am a veteran teacher with 23 years of experience teaching middle school in Portland Public Schools.  When I was given the opportunity to take courses through UO and the Ballmer Institute for Children's Behavioral Health, I jumped at the chance. The first course, "Teaching self-regulation in childhood and adolescence," taught by Atika Khurana exceeded my expectations. The professional development I received from her class was the best I have received in years and was exactly what I needed to energize my teaching and instruction. The class was quite rigorous. We read multiple research-based articles about the why and how of teaching executive functioning and self-regulation.  Class was enhanced by lively discussions and opportunities to collaborate with our peers. I felt fully supported by the instructors in the class. We studied research-based strategies and learned to implement them in our classrooms, immediately. This class was quite impactful because I learned strategies that work with middle schoolers, and I could use some of the self-care strategies in my own life."
— Heather K. Siegfried, Ockley Green Middle School 6-7 Social Science 
---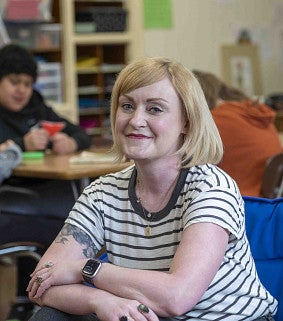 "As a Special Education Teacher (Learning Center) in my tenth year of supporting Title I and CSI/TSI middle schools, I am constantly looking for new and innovative ideas to support my caseload of students. What I walked away with from this class was so much more than I ever expected. Not only did the research-based practices presented in this course apply to every single student on my caseload, but they also greatly addressed the behaviors and needs of some of my most "at-risk" students in regard to their severe self-regulation and executive functioning challenges. Even more importantly, the content of this class was presented through both a culturally and trauma-informed lens that greatly matches the population of students I work with on a daily basis. I believe this course and The Ballmer Institute's graduate coursework should be a prerequisite for all graduate teaching programs, as well as a continuing option for veteran teachers who need a firm reminder that caring for themselves is an equally imperative part of caring for and supporting their students."
— Brenna Sheridan, dual MS in Special Education and Elementary Education
---
"As a school counselor, working in a dynamic environment, I have seen the effects poor mental health has on our students. I believe more than ever it is critical for our children to seek self-regulated adult role models in their academic environment. Having access to the Ballmer Institute for Children's Behavioral Health graduate coursework class - Teaching Self-Regulation in Childhood and Adolescence - has prepared me to support and enrich the wellness of all my students." 
— Adrian Calderon, school counselor for Lane Middle School, Portland